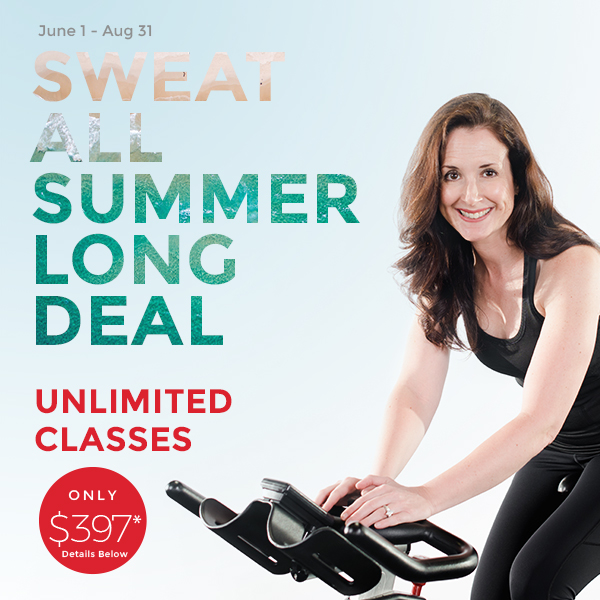 Never tried a Studio SWEAT Unlimited Classes Plan? Well, now's your chance. This deal's for you! And, if you're already on an unlimited plan this deal's not for you, but we have something even better. Watch for an email just for you with the deets!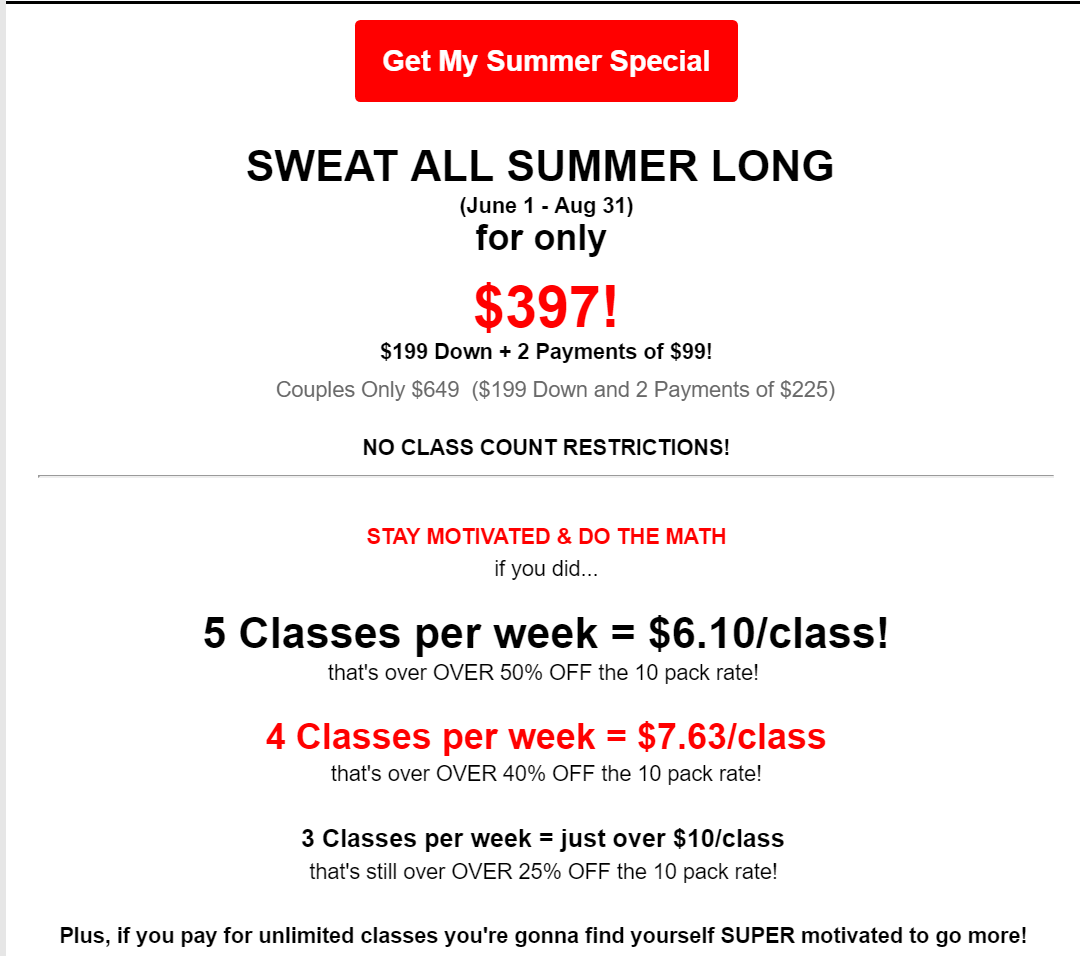 NOT SO FINE PRINT – PLEASE READ ME. 
This offer is only available to those NOT on an unlimited plan now. For those that are on an unlimited plan now, don't worry…. we have some special stuff lined up!
Any existing class credits you have will still be available for your future use.  We don't take them away.
The deal is for all your classes for over 13 weeks, going from June 1, 2018 to August 31, 2018.
Class reservations are made the same way you normally make class reservations and the normal class reservation policies apply.
Policy on Cancellations or No Shows:  For any no shows or late cancelled classes (cancelled within 24 hours of class start time) you will be charged the current late cancel fee (which is $5 right now) so show up for classes you sign up for or cancel 24 or more hours before class start time!
You will be re-billed for the standard rate on Sept 1 unless you cancel. (So if you don't want to be re-billed make sure you cancel!)
Bought our Summer Starter Hell Week Deal?! No worries…Those that signed up that want to do this will get a $30 credit to use in the fall!
No Refunds are available for this promotion so make sure you're ready to roll!