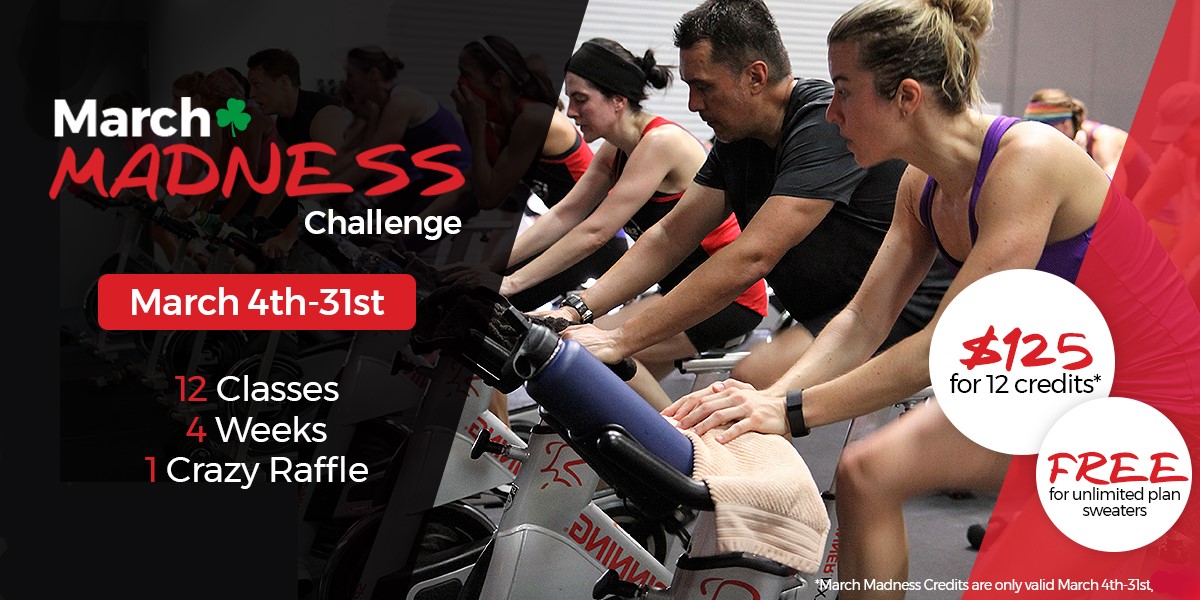 12 Workouts for only $125 – That's like 30% Off!

Join the Madness this March by signing up for this 4 week CHALLENGE.
Challenge:
Get in 12 or More Studio SWEAT Workout Days Between March 4th & March 31st. Your classes are included in the price!
Bonus Challenges

Get one 2-a-day (two workouts in one day!
Make one of your workouts a Bootcamp or TRX-Sculpt class
You get an extra ticket in the raffle for each bonus challenge you complete (limit one extra ticket for each of the Bonus Challenges)

Raffle for Cool Prizes for Those that Successfully Complete the Challenge!
COST: ONLY $125
THAT INCLUDES YOUR 12 CLASSES!
That's over 30% off the Average Class Rate Paid!

*The 12 class credits must be used between March 4 and March 31, 2019. Use them or lose them.*
FREE FOR UNLIMITED PLAN MEMBERS
just your name on the challenge board located by the front desk in the studio!