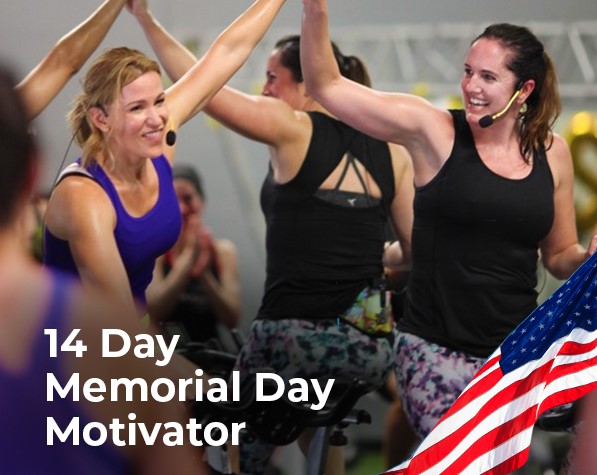 MAY 13 -MAY 26
COST: FREE
Who doesn't want to be in killer shape for the first BBQ of the season?!?!  Join us for a 14 Day Challenge to motivate you to look & feel your best this Memorial Day!
The Challenge:
You must complete 3 or More Studio SWEAT Workouts each week
At least 1 of the 3 Must Include more than just Spin alone (Example, Spin Sculpt, Boot Camp, TRX Spin.  Spin Core is NOT an option for this.).  For those with injuries you can take the workout, but modify to not aggravate your injury.  There are plenty of classes to choose from where no extra equipment is needed.
You must do at least 1 additional "On Your Own Workout" per week.  It can be anything you deem a workout.  Hiking, Biking, a Workout at your local gym, swim.  Whatever! Then you must post what you did on our group page.
You must do at least 2 or More Longer Stretch Sessions each week that are 8 minutes or longer. We usually only do 4 to 5 minutes in class, so…you can do a little extra on your own after a class or to start your day. Make sure you log it!
RAFFLE FOR THOSE THAT SUCCESSFULLY COMPLETE THE CHALLENGE!
Cost :

FREE!

*
To Sign Up simply email

reservations@studiosweat.com

or put your name on the challenge board by the front desk in the studio! 
*Cost of classes not included