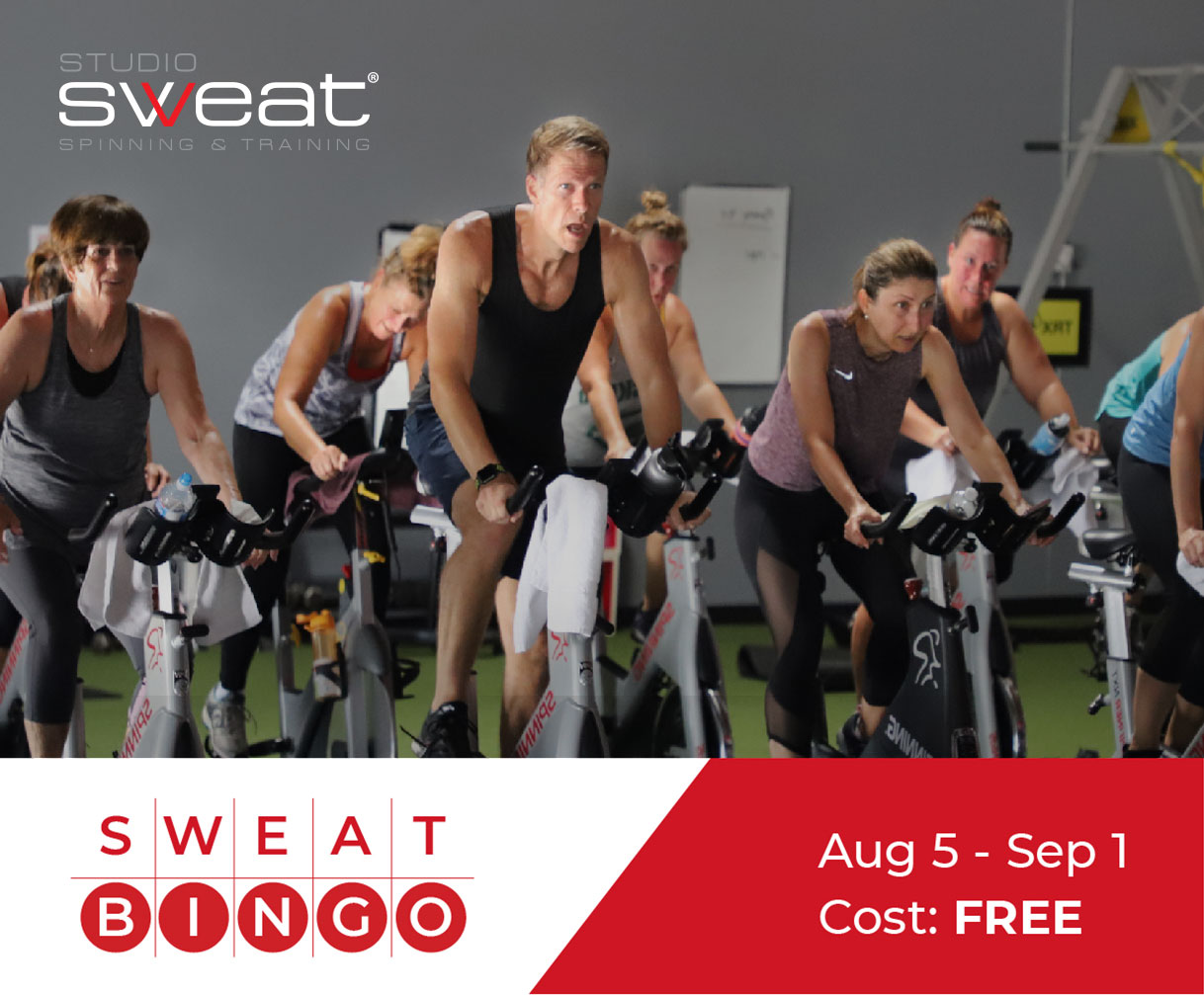 Join the coolest game this summer with our new SWEAT BINGO challenge.
Choose between playing for the Horizontal, Vertical, Diagonal or Blackout BINGO!  The more Bingos you get, the more chances to win prizes! 
COST:
FREE TO ENTER
*Cost of classes not included.  
---

Here's how you compete in the challenge
Studio SWEAT classes taken and challenges completed on Bingo card between the dates of August 5 – September 1 will count toward the challenge.
Once you have completed a class or challenge mark the corresponding box off on your bingo card.
A Bingo means you've completed any 5 boxes in a row vertically, diagonally or horizontally.
A Blackout Bingo means you must complete the challenge in every square!
Bingo cards are provided at the studio by the front desk.
There will be raffle prizes for a vertical bingo, horizontal bingo, diagonal bingo and for a blackout bingo. (Yes you can be entered into multiple raffles. So if you do a blackout you will be entered into all 4!)
Raffle for Prizes for Those that Successfully Complete the Challenge!
---
Are you up for the challenge?
YES, YOU ARE, SO GRAB A BINGO CHALLENGE CARD, PIN IT TO THE BOARD & GET IT DONE!