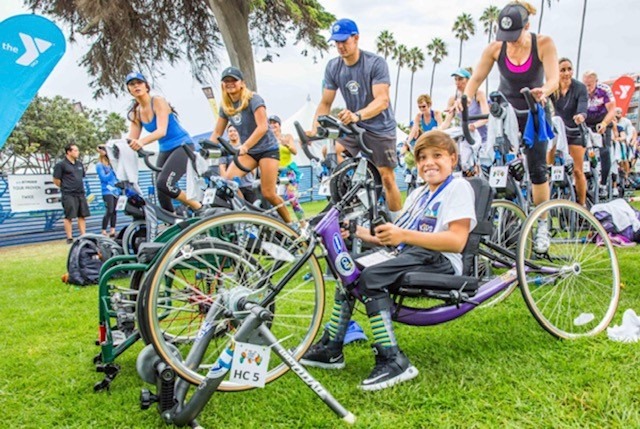 Our SWEAT Gives Back initiative is ready to give back…again! And we need your help!
Join us in our efforts to support the Challenged Athletes Foundation as we participate in the T
our de Cove on October 20, 2019! 

The Challenged Athletes Foundation (CAF) raises money to help people with physical challenges pursue an active lifestyle through physical fitness and athletics.
Team, this is a huge event for a great cause,
and they have asked our very own
Cat Kom
to kick off the event!
That's right, Cat will be the first instructor on stage, motivating hundreds of
people as they begin a 4.5 hour cycling fund raiser. How cool is that?!?!  
HOW CAN YOU HELP?
We will also have teams from Studio SWEAT pedaling along with Cat and other instructors to raise money. That's where we need your help. Please help us hit our fundraising target of $1,800 by donating whatever you can. With your donation 
you will provide individuals with physical challenges with ,the tools necessary to find success in sports — and in life!

You can join us by being part of a team riding at the event in La Jolla, CA on October 20th, 2019. To join a team please email aj@studiosweat.com. There are teams of 3 we are forming. AJ will tell you more.
As always, Thank you for your support Komrades!