FOR EVERY $25 YOU BUY FOR THEM
GET $5 FOR YOU!
Need a gift idea?How about a Studio SWEAT Gift Card. GIVE the gift of SWEAT! Or drop a hint to GET the gift of SWEAT! Here's how you can…
Get or Give Gift Cards to Print or Email
Choose a Gift Card for specific items, like a 10 Pack of Classes or choose Flat Rate amounts that your giftee can use for any Studio SWEAT product or service.
Drop a Hint – Forward this email to someone as a gift idea for you. Don't make them guess!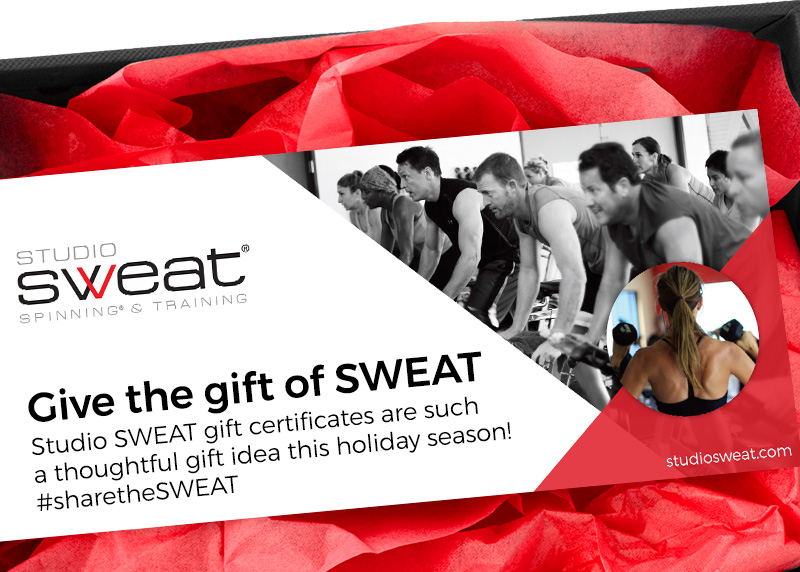 How does it work? For every $25 you spend on Studio SWEAT gift cards, you'll receive $5 Credit added to your account for yourself! (Ex: Spend $100 on gift cards, you'll get $20 added to your account!).
Do the gift cards or credits expire? The gift cards expire 1 year after activation date, but the account credit applied will not expire.
Have more questions? Reply to this email, or stop by the front desk and ask Cami, Jess or Jessica!
Happy Holidays!