About Geni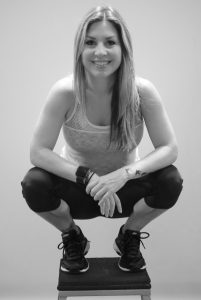 Geni's passion for fitness and health began the moment she picked up her first dumbbell in high school. She loved how strong she felt from working out and knew the health benefits were amazing!
She graduated from Cal State San Bernardino with a Bachelors in Psychology and wanted to find a way to combine that degree with her love of fitness. She achieved this by getting a Personal Trainer Certification from ACE as a way to blend those two passions into one. Now she gets to help people to be not only emotionally fit, but physically fit in order to live a happier healthy life! And, good news… she's REALLY fantastic at it!
Favorite Workout Jams
Old School Hip Hop
 80's Throwback
Pop
Dance
Country
Training Philosophy
Geni likes to help people understand that exercise not only gives them physical strength, but that is also makes them mentally and emotionally stronger. You exercise for a lot of reasons, but primarily because you should and you can!
Training Style
Fun, Focused and Motivating