About Fred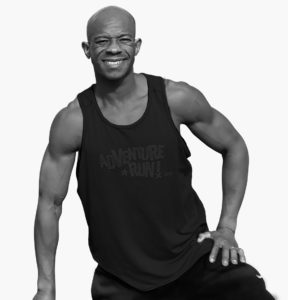 When you meet Fred, the first thing you will notice is his passion for exercise. And no surprise – he has been into fitness since the age of 12 when he traded his bicycle to a neighborhood friend for a weight-lifting set (adding to his existing collection). Every day as a kid, he knocked on every door in the neighborhood, gathering other kids to play football and baseball in the street, and lift weights after.
As a high school football stand-out, Fred earned a scholarship to Northwest Community College and THE Ohio State University, earning a bachelor's degree in Exercise Science and Sports Leisure Management.
Fred REALLY loves being around people, exercising, and creating a safe environment, so he got his ACE Personal Training Certification while coaching high school football. Falling in love with group exercise after taking his first indoor cycling class, he wasted no time getting Keiser and Stages Cycling Certifications. The rest is history.
Favorite Workout Jams
Pop
Rock
Old School Hip-hop
Country
Training Philosophy
Fred's teaching style combines high energy music with his high energy vibe, adding a positive outlook on life and his charming personality. His objective is always to push you to YOUR limits – not his or the person next to you…yours!
Fred's Motto
"Smile every day and grow!" And we promise you will be smiling through all the sweat when you take Fred's classes!