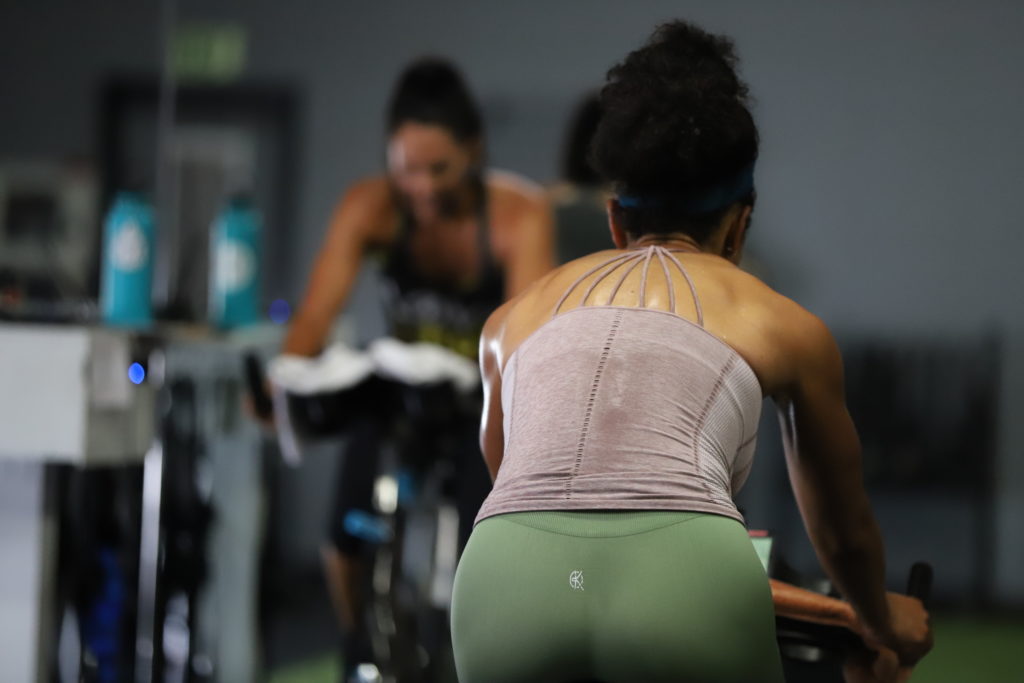 Getting started at Studio SWEAT is simple! Whether you're taking a Spin® class, a Weights 60 Workout, or a Special Training, you can get started in a few easy steps!
Sign up to create an account online to use our online reservations system.
Check out the current class schedule here or in the app (see step 3), then book the class online or email us at reservations@studiosweat.com to let us know what class you'd like to take as your free trial class.  Remember, your first class is always FREE if you're local and seriously considering becoming a regular at Studio SWEAT.
Shoot a quick email to reservations@studiosweat.com to ask us to mark your first class as free.
Optional, but advised: Download the Studio SWEAT app in your Apple App or Google Play store. The icon is black. Avoid the mistake of accidentally downloading the Studio SWEAT onDemand app (has a red icon). That is for online classes only. Ours is just "Studio SWEAT" with the black icon.
Other Tips
If you're new to Spinning® or want to know more about the basics, watch our video called the Beginner Spinner®.
When It's Class Time
Go to class and HAVE A BLAST! Plan on being there for about 90 minutes for your first session because you'll want to come 15 to 20 minutes early to make sure you are set up and know where everything is, and then a few minutes afterward for a quick recap of options for when you return for your next class.
Grab some water and a hand towel to bring, then when you show up for your first class, let the front desk know it's your first time and we'll be happy to show you around and get you started.