Spin Sculpt Fusion
Cat always says, "More muscle means less fat." That quote defines Studio SWEAT's Spin Sculpt Fusion hour where participants burn it up on the bike one minute, then hit the floor to pump it up the next. It's the perfect combination of Cardio & Resistance Training so you can burn and tone all in one amazing workout!
Spin Core
Combine a calorie-torching Spin® class with just a short Attack on those Abs, and you'll get a taste of Studio SWEAT's exclusive recipe for a trim and tone body.
HIIT & Spin
Total Body Toning HIIT (High-Intensity Interval Training) Exercises on the floor, fused together with High Energy Cycling on the bike. For the bike work, expect tempo driven, fast-paced movement from your head to your toes. If you like to work hard and ride to the beat, this class is all you!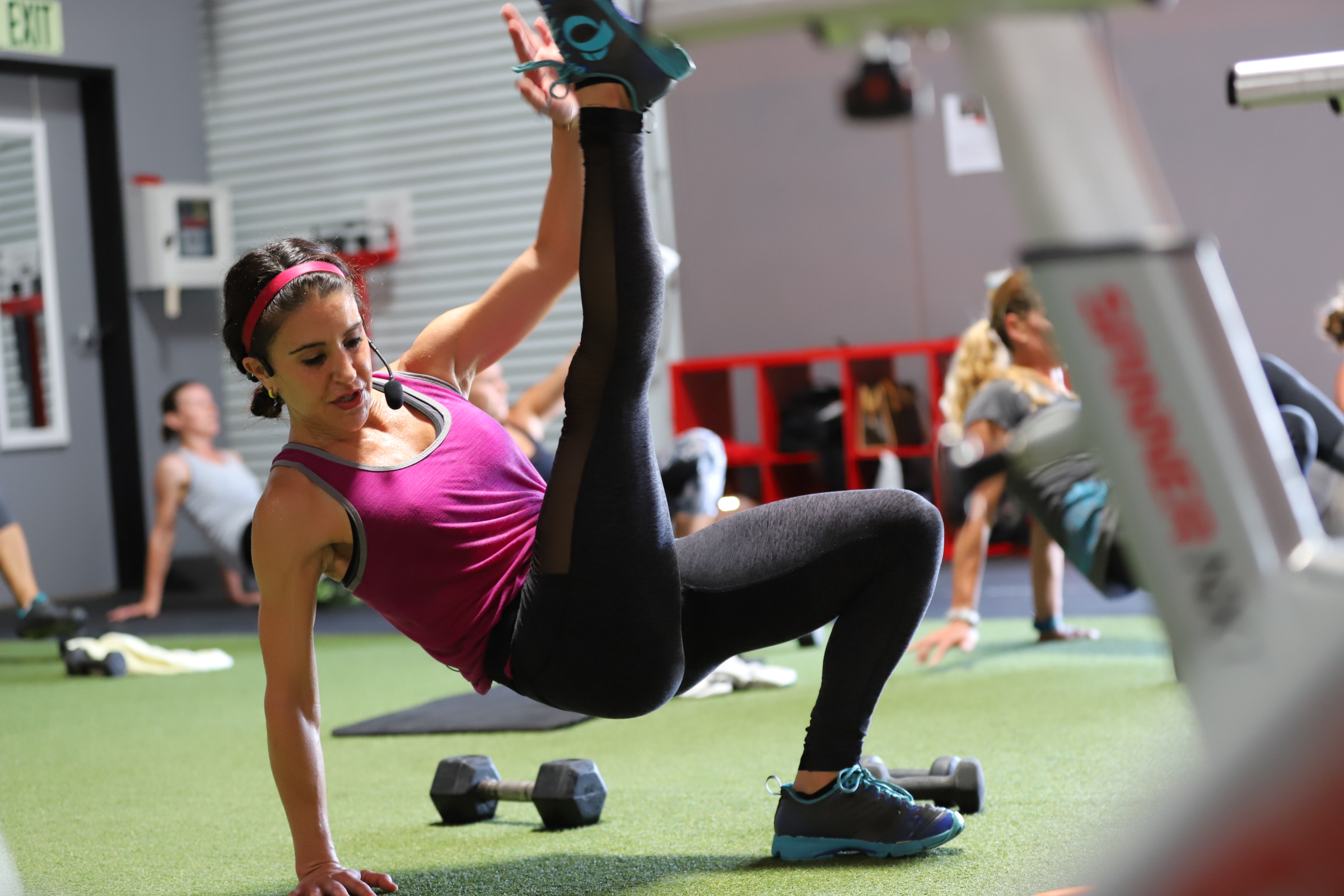 Boot Camp
Time to carve up that body! Your trainer will guide you through body sculpting strength training drills where the idea is… MORE MUSCLE, LESS FAT! Yep, firm it all up AND expect calorie crushing cardio blasts so you can actually see that muscle you worked so hard to build. Git it!
TRX, Spin & Strength
This class is for real! Get that body hot and sweaty with 30 to 40 minutes of calorie crushing riding, intermixed with floor exercises (like squats, curl, planks, etc.) to build lean body mass, as well as targeted TRX® Training to improve core strength, balance, and flexibility. The perfect combination of crazy fun cardio & core-driven, full-body toning.