About Cat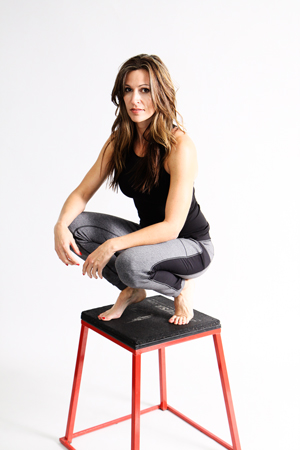 I worked as a technology consultant and engineer for many years, using my Business & Technology Degree from the University of Washington, but after years of doing that I decided that life was too short to keep doing something I didn't love.
I had always been involved in fitness to some degree. My first job at the age of 16 was at a gym in Palmdale, CA. With that said, I dove in and started working on becoming a certified personal trainer to supplement my group fitness instruction. My first certification was in Spinning because I LOVE SPINNING! Best workout I had ever experienced and loved that anyone could do it and that everyone left looking like they had been hit by a fire hose.
I really plunged into the fitness world when I bought my gym in Washington State. Even as the owner managing the business, I continued training clients and leading group exercise. Why? Because THAT is what I love doing. I'm passionate about it! I live the life and help others do the same.
When I moved to San Diego in July of 2009 I really had no intention of opening another operation, but it's just in my blood. A couple of months later I started leading Fitness Camps, then at the end of February 2010 Studio SWEAT was born. My goal was the same as it always has been. Create a welcoming environment where people feel comfortable no matter what fitness level they currently are. Along with that, show them they are capable of more than they ever imagined. When people walk in the door they feel at home. When they leave they are drenched in sweat and proud of what they just did. I love my job.
Current Certifications
ACE (American Council of Exercise) Personal Trainer
Spinning
Spinning for Kids
Pilates
Boot Camp
Senior Fitness
CPR and First Aid
Favorite Workout Jams
Hip-Hop
Rock
Pop
Alternative
Training Philosophy
You came, you saw, now let's conquer.  BUT, all work and no play makes training no fun so my joy comes in making each workout an experience that includes pushing you to YOUR limit, while making sure you feel great about what you accomplished and wanting to come back for more.
Training Style
Tough, encouraging, entertaining and creative.  You never know what to expect, but you can always expect it to be good!