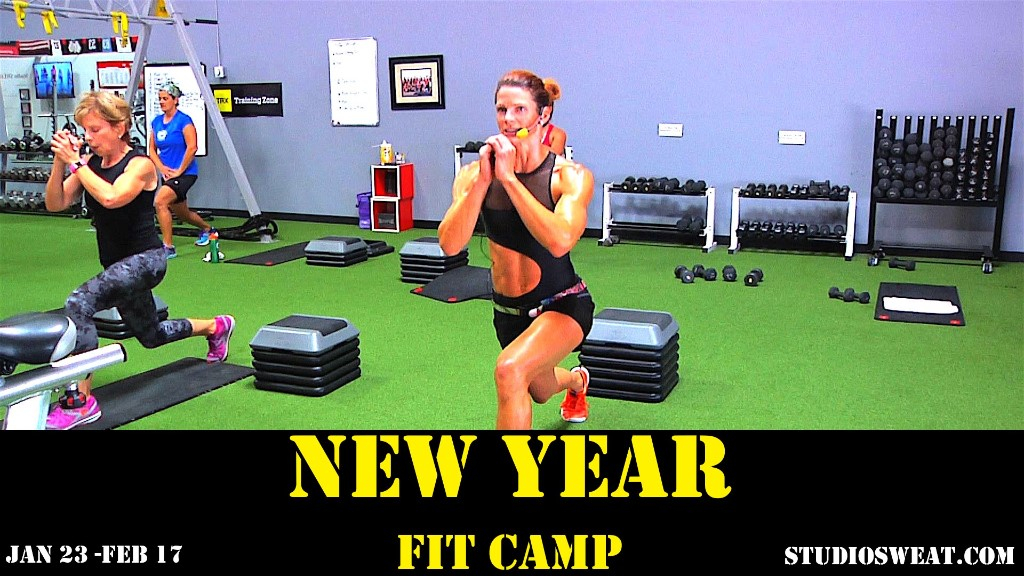 vets use promo code
NYVET2018
on checkout
to Save $50
Kick start 2018 right with trainers Cat, AJ and Mere W!
New Year's Fit Camp
3 CREATIVE AND FUN WORKOUTS THAT BREAK THE FITNESS MOLD EACH WEEK FOR 4 WEEKS.  
A CHANCE TO CREATE A HABIT, LOSE WEIGHT, AND BUILD MUSCLE!
SATURDAY MORNING FIELD TRIPS AROUND SAN DIEGO, MAKING THE OUTDOORS YOUR OWN GYM!

$50 OFF FOR RETURNING FIT CAMPERS 

AND MORE!
When will the 4 Week Camp Begin & When are the Workouts? Tuesday, January 23rd through Saturday, February 17. Workouts will be Tuesdays & Thursdays @6:45PM, plus Saturdays @7:00AM.
Who are the Trainers?  Cat, AJ & Mere W!
How Much will the 4 Week Camp Cost?  Only $225! Camp Veterans get an extra $50 off by using promo code NYVET2018 at checkout.
Those are all the questions I predicted you'd ask, but if you have any more just let us know. 
We can't wait for this one to start. Expect it to sell out fast so hurry and sign up!
SWEAT BABY!
~Cat, AJ & Mere W