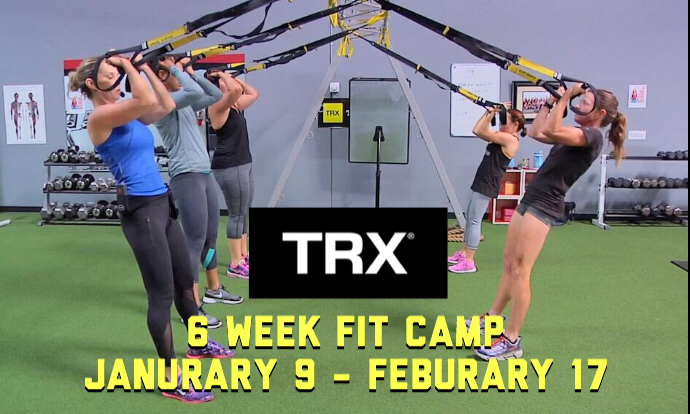 We're so excited to announce that…
The TRX® Fit Camp Session Sign-ups are on Now!

What is the TRX® TEAM™ Training Camp?  TRX® TEAM™ Training Camp is a team sports inspired multi-week program for men & women of all fitness levels who want real results in a fun, challenging and dynamic setting. The Program includes 18 unique training sessions that have been carefully structured to progress over six weeks. The overall program has been designed to maximize fitness results and provide the best experience for you!
It's a GREAT opportunity for those new to TRX® to get a more focused introduction to the art of core suspension training AND a killer way for more veteran TRXers to advance their fitness level.  The thing that is unique to this camp is it's going to be very progressive where we build each workout off of the last.


Will it be all TRX® Exercises?  Nope, we will add conditioning drills and other exercises that work into the theme of the day, which might be Squat movements for example.  Don't be surprised if you are handed a dumbbell or two.  On Saturdays, for example, we will do most of our workout off of TRX.  Expect Saturdays to be CRAZY fun by the way.  We will even include a couple of field trips, like Beach Day!
When will the 6 Week Camp Begin & When are the Workouts?  Tuesday, January 9 through Saturday, February 17.   Workouts will be Tuesdays & Thursdays @6:45PM, plus Saturdays @7:00AM.
Who are the Trainers?  Cat, AJ & Mere W!
How Much will the 6 Week Camp Cost? 
Get $25 Off by Only Paying $299 if you Early Registration (now through Dec. 18) 
*$324 Standard Rates will apply after that.