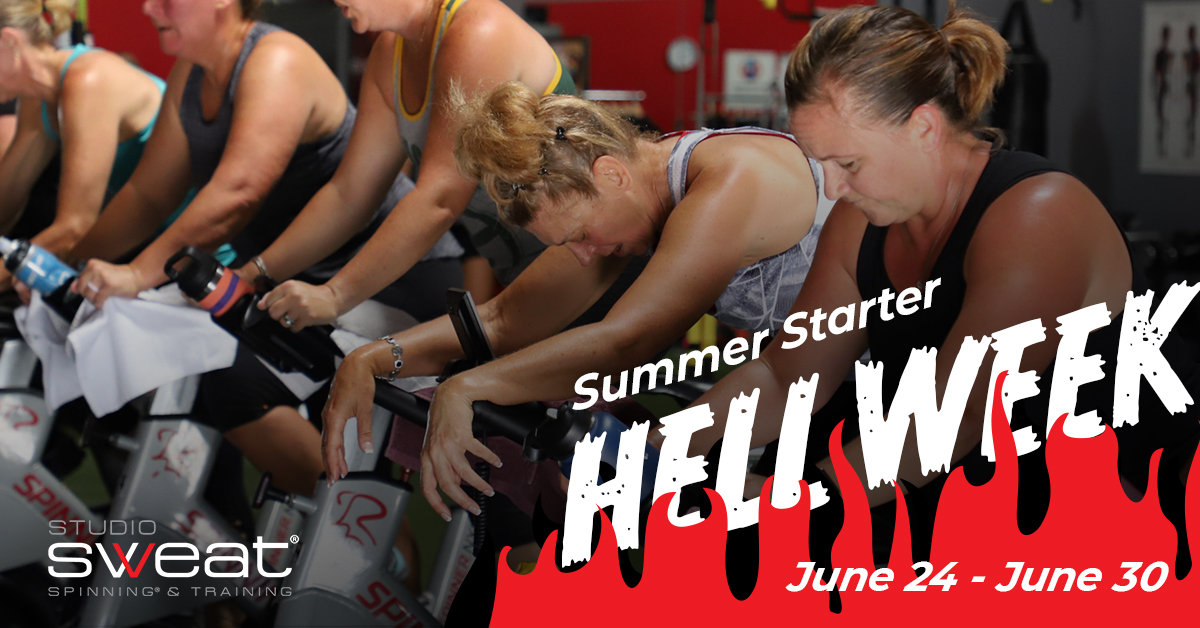 6 Workouts for only $54
That's 30% Off!

Start the your summer off with a BANG!..
 by joining the 7 DAY HELL WEEK CHALLENGE.
Get in 5 or More Studio SWEAT Workout Days Between June 24 & June 30, and One Must Be a Double Day (2 workouts in one day)! Raffle for Prizes for Those that Successfully Complete the Challenge!
COST:  ONLY $54
THAT INCLUDES YOUR 6 CLASSES!
That's over 30% off the Average Class Rate Paid!
*The 6 class credits must be used between June 24th and June 30th, 2019.  Use them or lose them.*
FREE FOR UNLIMITED PLAN MEMBERS
just reply to this email to let us know you want in!